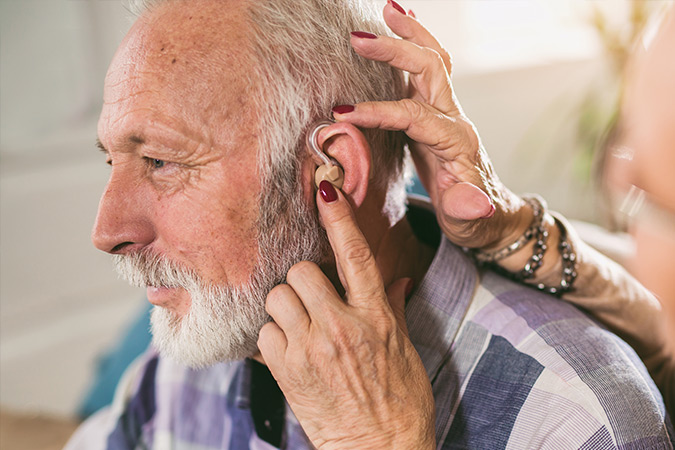 One of the many programs administered by our foundation includes the fitting of used hearing aids to individuals who otherwise would not be able to obtain one due to limited finances. Anyone can refer a patient to the Lions for determining eligibility for hearing aid services. If the person already has had a hearing test and/or otological evaluation copies should be sent with the request for assistance application.
Hearing aid requests can be sent directly to a Lion's club or sent through the Lions of Illinois Foundation. When sent directly to a club, a Lion will screen the individual needing assistance, using the "Social Service Screening Form." It is then up to the club to approve or deny a request. If a request is sent through the LIF, that request will be sent on to the appropriate club and its trustees.
Learn more about hearing loss.
Learn more about LIF Hearing Aid Bank.
View assistance request form for hearing aids.