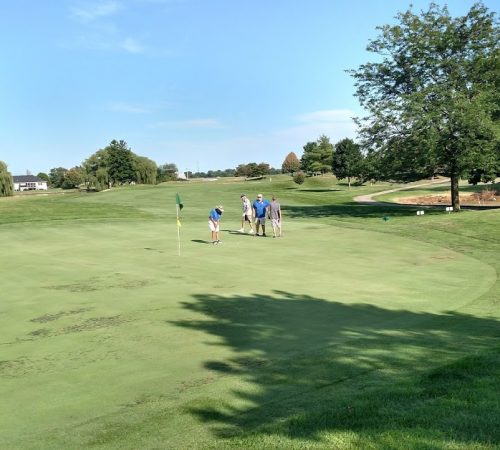 Lions of Illinois Foundation Golf Classic
In memory of PDG, Lion Mario J. Gumino
The Lions of Illinois Foundation hosts an annual Golf Classic 4-person Scramble the first Saturday in August annually. For only an $85 registration fee, each golfer will receive a round of golf, cart, Lunch, Dinner, a golf club give away & much more!
Click here to see photos from the Golf Classic on our Facebook Page!
We are excited to announce that the Mario J. Gumino Golf Classic is back and will be held on August 7th, 2021. Be sure to save the date on your calendar!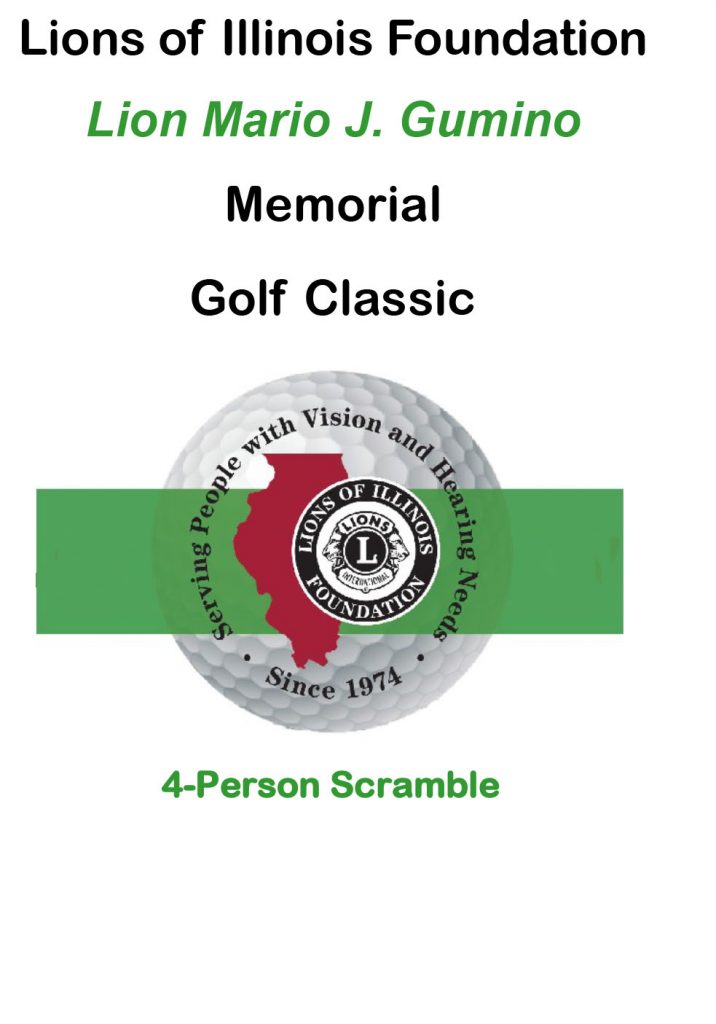 View the Golf Classic brochure (pdf)
Visit Senica's Oak Ridge Golf Club website.
Location:
Senica's Oak Ridge
658 US Highway 6
LaSalle, IL 61301
815-223-7273
Benefits:
The Lions of Illinois Foundation Golf Classic benefits our Low Vision Program for Students. The Low Vision Program performs FREE comprehensive visual evaluations, helping the severely visually impaired students make the most of their remaining sight. Students from kindergarten through twelfth grade gain a better understanding and awareness of their vision loss.
Low Vision optometrists travel to the screening locations, bringing equipment for examinations & demonstrations. The program furthers a visually impaired youth's ability to increase their academic potential, enrich their social skills, and helps with future employment opportunities. Above all, the Low Vision Program helps address their daily challenges growing up with vision loss.
Sponsorship Agreement:
With your sponsorship, we can guarantee a successful outing and help those students that are struggling with their everyday lives of not being able to see well. Please consider a sponsorship.
Levels of Sponsorship:
Platinum $1,000 – Golf Classic Sponsor (Includes one paid foursome)
Gold $290.00 – Golf Hole Sponsor (Sponsors one child through the Low Vision Clinic)
Silver $100.00 – Driving Range Sponsor
$75.00 – Beer Cart Sponsor
$ 50.00 – Cart Sponsor
Please make checks payable to:
Lions of Illinois Foundation
700 N. Peace Road, Suite B
DeKalb, IL 60115
To pay online:
Go to the Donate Now button on the top right hand side of the LionsofIllinoisFoundation.org homepage.
Select the name of your Lion's Club (if applicable).
Select make a payment
Under "Select Donation type" choose "Fundraisers"
Under "Select Fundraiser" choose "Annual Golf Classic"
Under "Select Annual Golf Type" choose the amount you are paying.
Type in the Golfer's Name(or names if there is more than one)
Type in your name and address
Type in your payment information- card number and expiration date
Hit "Submit"