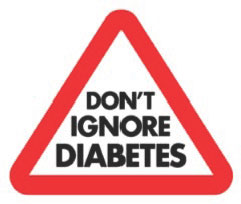 The Diabetes Awareness Campaign is held annually from March 1st to May 31st.

According to the Center for Disease Control, 34.2 million people in the United States have diabetes, 1 in 5 them do not even know it (CDC, 2020).
From March 1st to May 31st Lions will be out in communities all over Illinois passing out what we call "Risk Strips". These paper slips list warning signs of diabetes and referral information for questions about diabetes.
This fundraiser brings valuable information on the silent risk of blindness from diabetes to the public and collects donations for vision programs including Retinopathy Screenings.
For information and supplies contact Dianne Ortega at Dortega@LIFnd.org or 815-756-5633 x250.
For forms and more information, click here!

To learn more about Diabetes Click here
Take the Diabetes Risk Test
Diabetes Food Hub Information
---
Thanks to Kohl's Cares for helping with this fundraiser!